For latest updates on the Australian Embassy's activities, and cultural events celebrating the close links between Australia and Morocco follow us on Facebook!
Past events
Launch of the Australia-Morocco Business Council in Marrakesh - 8 October 2017
On 8 October, the Australian Embassy in Rabat officially launched the Australia Morocco Business Council at an event in Marrakech. Our guest of honour, the Australian Minister of Trade, Tourism, and Investment, the Hon. Steven Ciobo, officially declared that the Council was open for business, and encouraged its members to be ambitious and proactive in finding new ways to increase bilateral trade links.
The Australia-Morocco Business Council comprises over 50 Australian and Moroccan business leaders, who will use their networks, and experience to build business-to-business links, and amplify awareness about bilateral trade opportunities.
We thank AusTrade for their support in launching the event, and the Victorian State Office for its cosponsorship.
AusTrade launched Australia Unlimited in Morocco for the first time
An Australian delegation of experts in food, agribusiness, mining, and water came to Morocco to explore opportunities for collaboration in areas where Morocco's economic priorities can be linked with Australian capacities.
The event highlights Morocco's key role as a trade and investment hub in North Africa, with strong access to African and European markets.
Selection of Moroccan Foreign Affairs officer, Ms Chaimae Bouazzaoui, to the Australian International Graduate Programme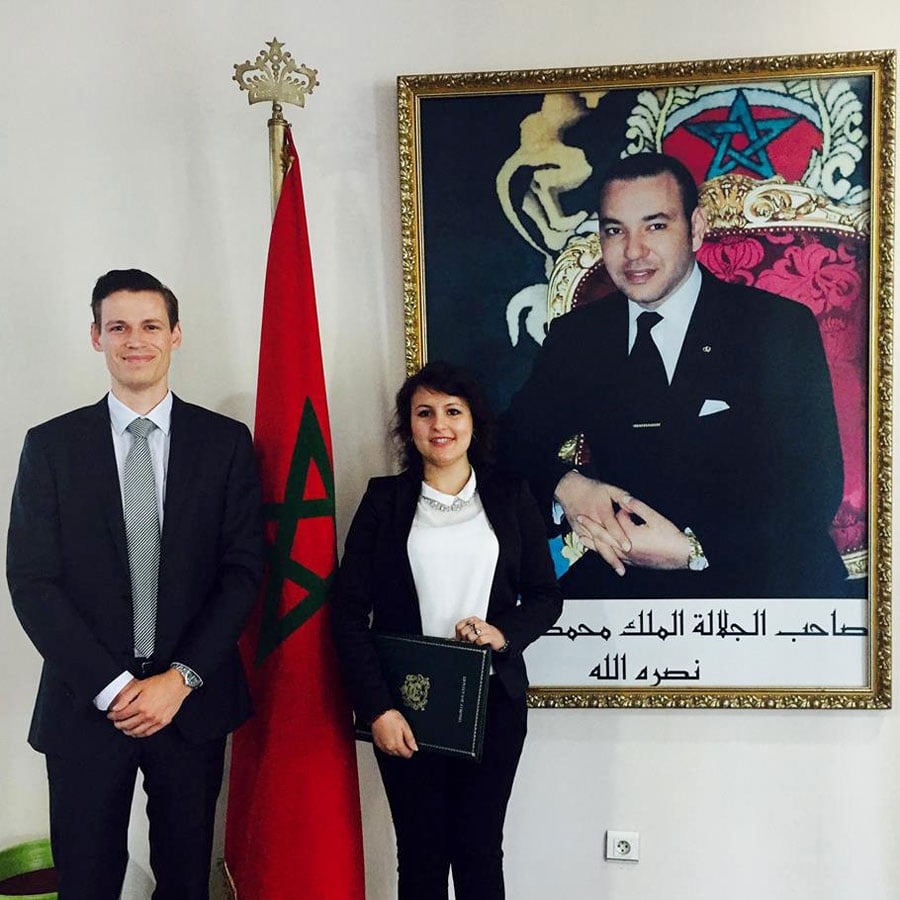 The Australian Embassy in Rabat is delighted to announce that Mme Chaimae Bouzzaoui has been selected from the Moroccan Foreign Ministry to participate in Australia's International Graduate Programme between 4 October – 18 November 2017.
Mme Bouzzaoui will be the first ever Moroccan participant in the programme, which is run by Australia's Diplomatic Academy to provide world class training to members of DFAT's Graduate Training Programme, and up and coming diplomats from partner countries around the world. Bon voyage!
Three female Moroccan local government representatives visit Australia to participate in a Council for Australian-Arab Relations Governance Project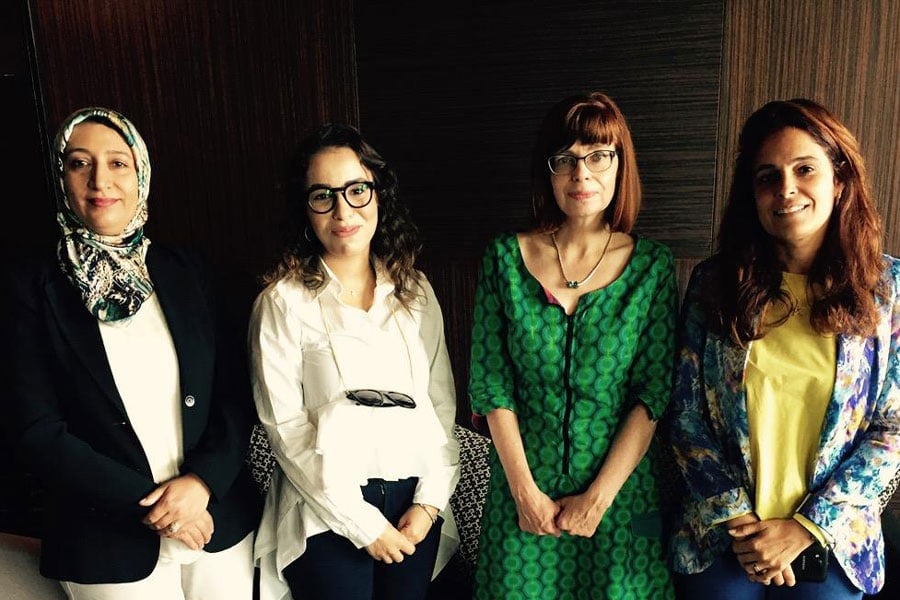 Three female Moroccan local government representatives have been selected to participate in a project sponsored by the Council for Australian-Arab Relations to promote the role of women in the regionalisation of Moroccan governance. The project is being run by the Sydney Peace Foundation within Sydney University, and will allow the Moroccan participants to meet their counterparts in Australia to discuss challenges, and opportunities for cooperation.
The Australian Ambassador, Berenice Owen-Jones, met the three participants, Madames Bel Kassaoui, Berda, and Koukouss before they left to Sydney to wish them all the best for their time in Australia.
Australia opens an embassy in Morocco
In June 2017, Australia opened its first Embassy in Rabat, Morocco, with Berenice Owen-Jones named as Ambassador.
The then Foreign Minister Julie Bishop announced the Embassy's opening on 16 November 2016, describing Morocco as "an important addition to Australia's diplomatic network in Africa".
Read the full press statement from the Foreign Minister's Office.