News, speeches and media
AusTrade launched Australia Unlimited in Morocco for the first time
An Australian delegation of experts in food, agribusiness, mining, and water came to Morocco to explore opportunities for collaboration in areas where Morocco's economic priorities can be linked with Australian capacities.
The event highlights Morocco's key role as a trade and investment hub in North Africa, with strong access to African and European markets.
Australian Ambassador interviewed on setting up an embassy in Morocco
In an interview the the Moroccan Agence de Presse, Australian Ambassador Berenice Owen-Jones talks about how opening an embassy in Rabat will lead to closer bilateral collaboration between Australia and Morocco in economic, political and cultural areas.
Read an abbreviated English translation of her interview.
Selection of Moroccan Foreign Affairs officer, Ms Chaimae Bouazzaoui, to the Australian International Graduate Programme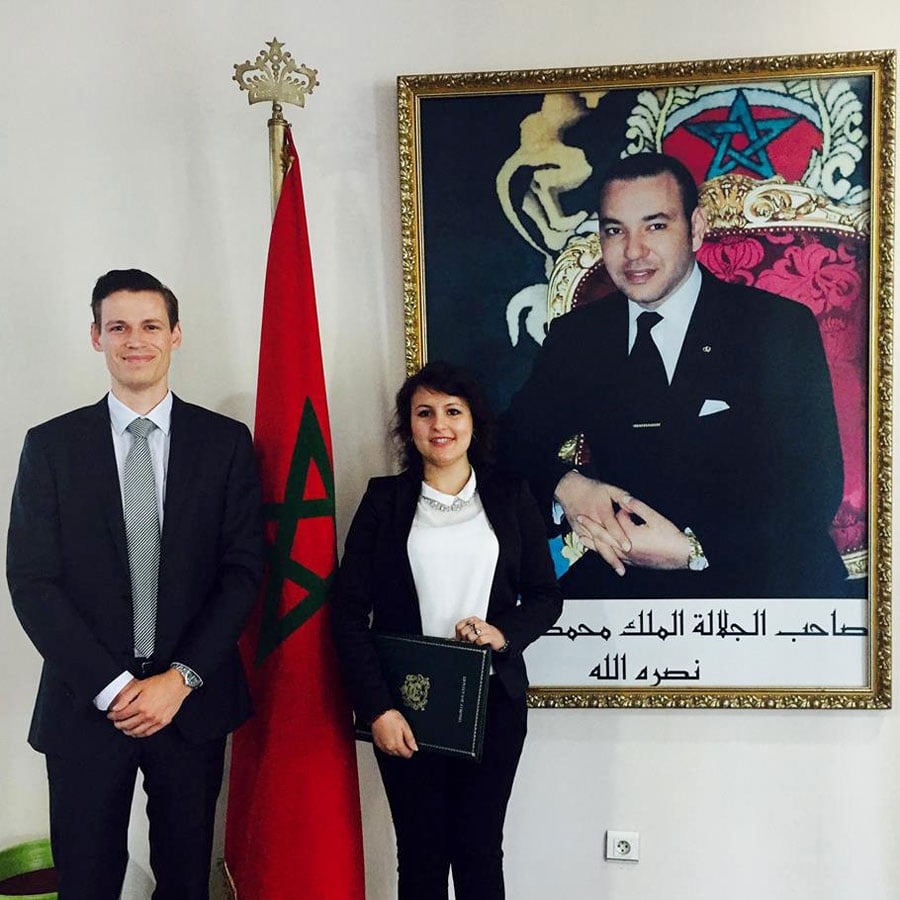 The Australian Embassy in Rabat is delighted to announce that Mme Chaimae Bouzzaoui has been selected from the Moroccan Foreign Ministry to participate in Australia's International Graduate Programme between 4 October – 18 November.
Mme Bouzzaoui will be the first ever Moroccan participant in the programme, which is run by Australia's Diplomatic Academy to provide world class training to members of DFAT's Graduate Training Programme, and up and coming diplomats from partner countries around the world. Bon voyage!
Three female Moroccan local government represenatives visit Australia to participate in a Council for Australian-Arab Relaions Governance Project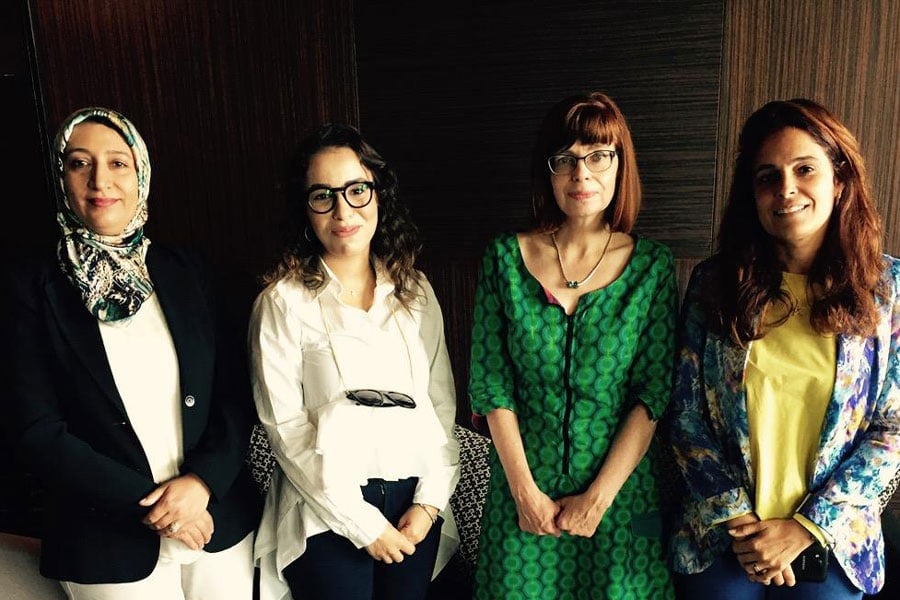 Three female Moroccan local government representatives have been selected to participate in a project sponsored by the Council for Australian-Arab Relations to promote the role of women the the regionalisation of Moroccan governance. The project is being run by the Sydney Peace Foundation within Sydney University, and will allow the Moroccan participants to meet their counterparts in Australia to discuss challenges, and oppotunities for cooperation.
The Australian Ambassador, Berenice Owen-Jones, met the three participants, Madames Bel Kassaoui, Berda, and Koukouss before they left to Sydney to wish them all the best for their time in Australia.
Locally Engaged Staff Exchange Programme
Australian embassies around the world are supported by Locally Engaged Staff, who provide valuable linguistic skills, research skills, local knowledge, and administrative support. As part of its corporate innovation strategy, the Australian Embassy in Rabat has launched a Locally Engaged Staff Exchange Programme, to temporarily hire staff from our embassies around the world to help us with our setup operations.
News from Australian Government agencies
News from Australian Government Ministers