Welcome to the website of the Australian Embassy in Morocco
For the latest information on our events and activities, please follow us on Facebook and Instagram.
Please use our top menu to access information relevant to your query.
Latest news
Don't forget to add us on Facebook and Instagram to follow our latest updates!
Australian Visa Information

Internship Opportunity at the Australian Embassy
Are you interested in joining the team at the Australian Embassy in Rabat for up to three months as our next intern in Public Diplomacy and Development?
Have you ever wondered what is like to work at an embassy?
Do you want to be part of a dynamic team?
If so, you might be one of our new interns!
You would assist with public diplomacy events and the management of its social media pages, implementation of social media campaigns or competitions, and assisting with the administration of Australia's Direct Aid Program (our small development and grants program) in Morocco.
We are looking for someone creative, dynamic, comfortable with social media and with a good command of English.
If you are interested, make sure to apply by 28 May 2023 via Recruitment (amrislive.com).
Climate Change and Clean Energy Events & Conferences in Australia
Given our geography, climate and innovative research and energy sectors, Australia is well-placed to play a leading role in climate change and clean energy discussions. Here are some of the upcoming conferences and events that Australia is hosting and in which we welcome international visitors:
As well as these significant events, the Ammonia Energy Association Australia, Australian Hydrogen Council, Australian Sustainable Finance Institute, Carbon Market Institute, Clean Energy Council, Ocean Energy Conferences, Smart Energy Council and others also organise smaller state-based or thematic events and usually have forward calendars on their websites.
Notice to Australian and NZ citizens in Morocco - ANZAC Day 2023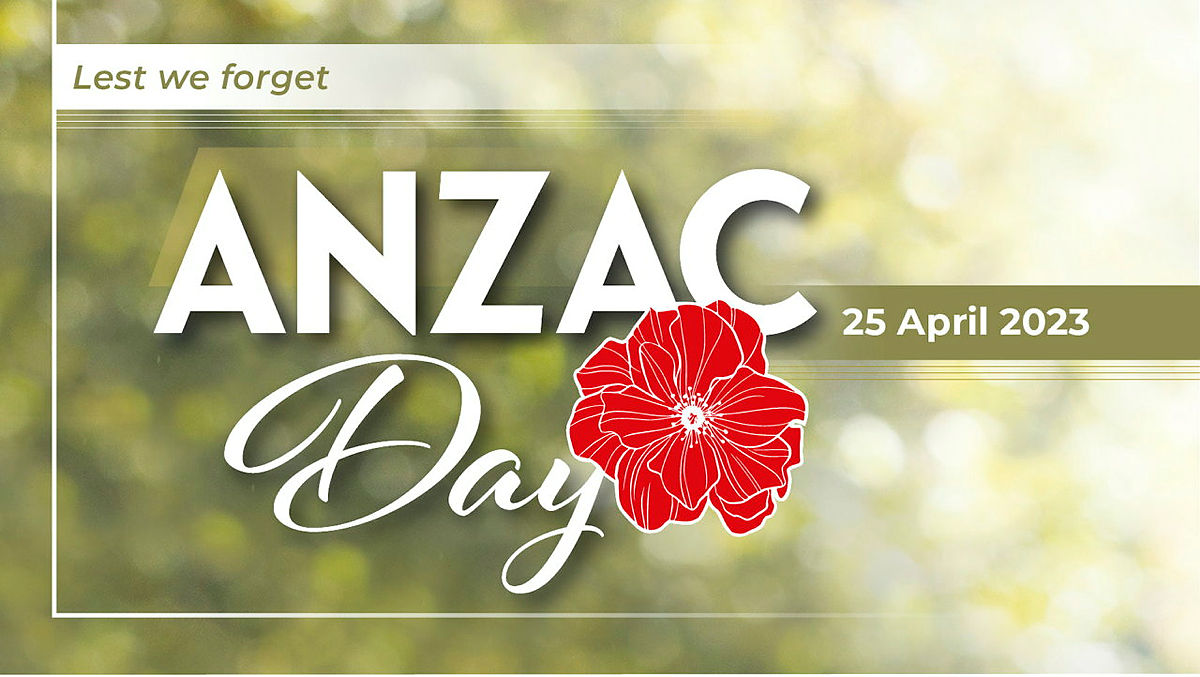 The Australian Embassy in Morocco will be holding a dawn ceremony (arrival by 6:10 AM to commence 6:25 AM) to commemorate this year's Anzac Day. Anzac Day is one of Australia's most important days, where we honour & remember Australian and New Zealand servicemen and servicewomen. Their courage, mateship & sacrifice have become part of Australia's national identity. Australian and New Zealand citizens in Morocco wishing to attend, are invited to register their interest by sending through their details (name, passport number, email and phone number) to
[email protected]
. Additional information will be emailed closer to the date.
Ramadan Kareem
The Australian Embassy in Morocco extends its best wishes to Muslims in Morocco and the world, on the occasion of the Holy Month of Ramadan 1444 AH.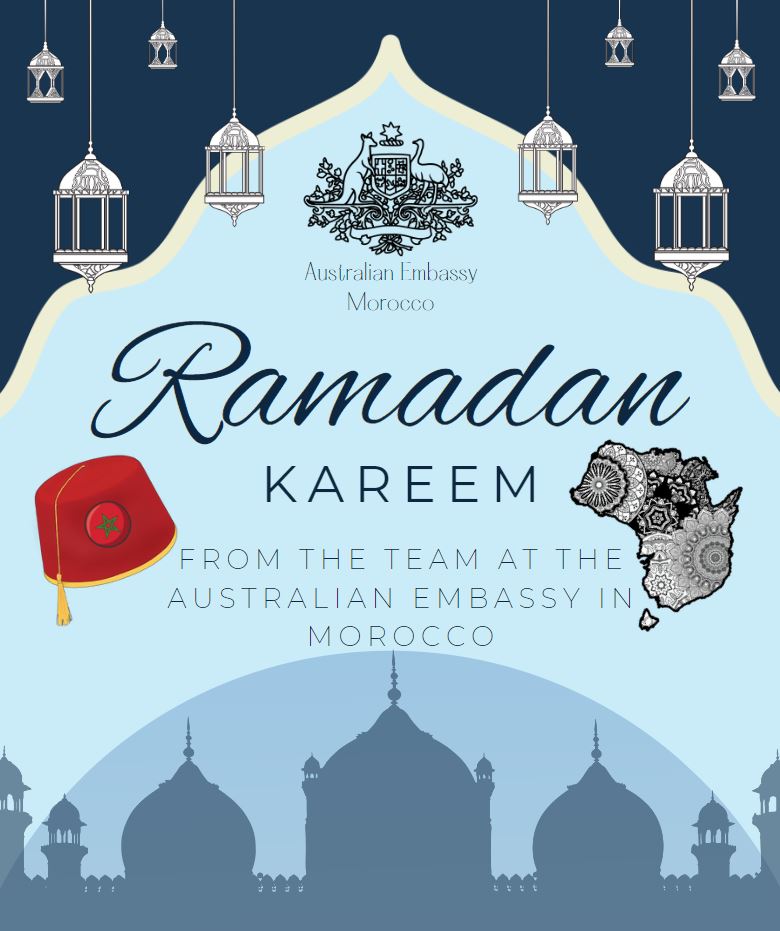 Happy Holidays
The Australian Embassy in Morocco extends its best wishes to everyone in 2023.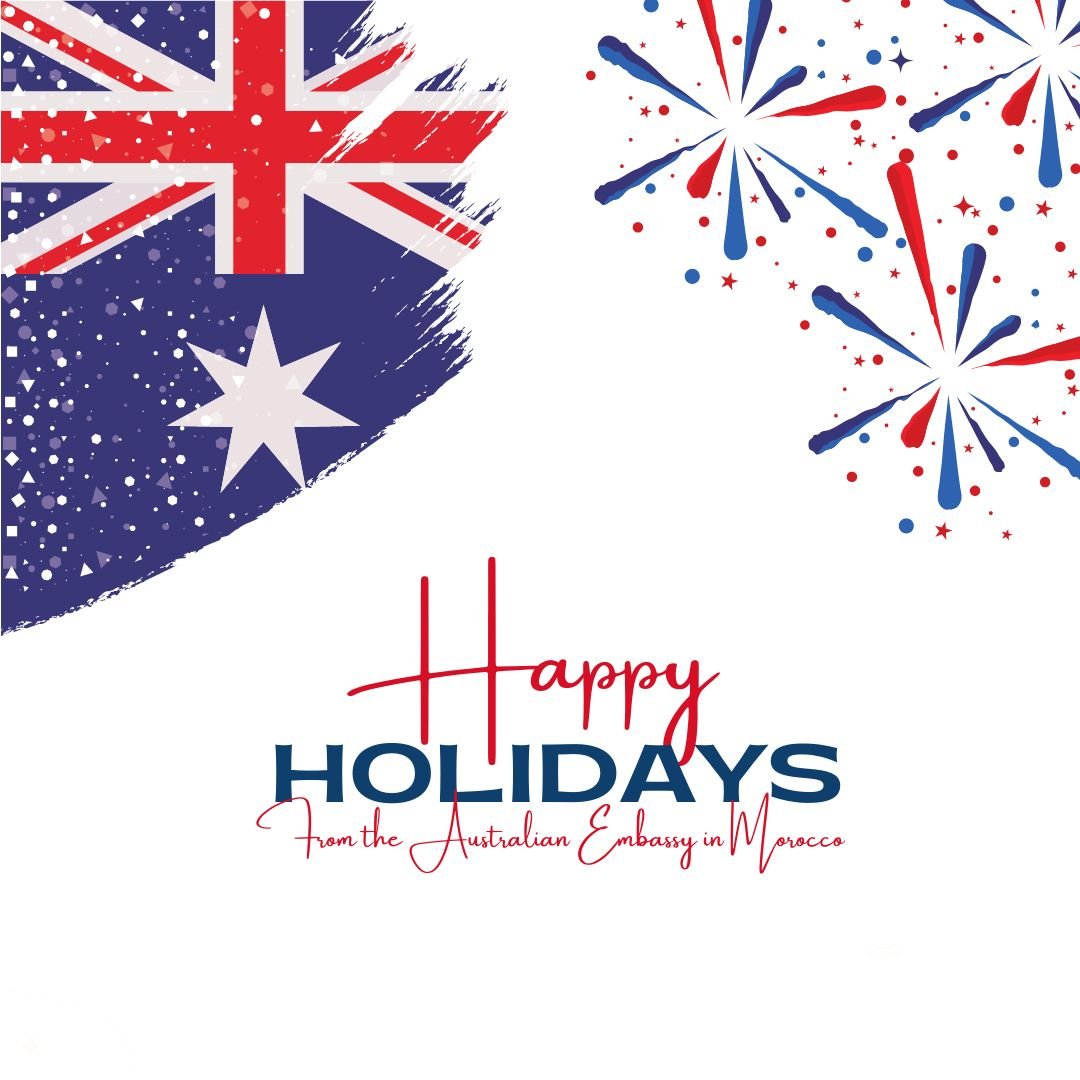 Interview with Australia's Ambassador to Morocco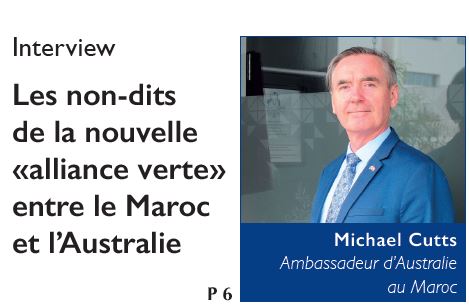 Article following an interview by L'Opinion with H.E. Ambassador Michael Cutts on the occasion of a visit by Australian Assistant Foreign Minister, The Hon Mr Tim Watts to Rabat (5-6 December 2022).
Day of Mourning: 22 September 2022
The Australian Embassy in Rabat will be closed on 22 September 2022 to observe the Australian National Day of Mourning for Her Majesty The Queen\'s passing. This public holiday will also be observed in Australia. The Embassy will reopen on Friday 23 September 2022. If you are an Australian citizen in need of urgent consular assistance, you can contact the 24/7 Australian Consular Emergency Centre (CEC) on +61 2 6261 3305. You can also reach the CEC by dialling the Embassy at the cost of a local phone call, and following the phone menu prompts.
Her Majesty The Queen
Her Majesty The Queen passed away on 8 September 2022.
For 70 years, Queen Elizabeth the Second reigned as Australia's Head of State. During her reign, The Queen visited Australia 16 times and saw more of this country than most, visiting every state and territory.
The Queen consulted with 16 Prime Ministers and 16 Governors-General served in her name. She was the patron of more than 20 Australian charities and associations.
When visiting Australia in 2002, The Queen said:
'For myself, I thank all Australians…I declare again…that my admiration, affection and regard for the people of Australia will remain, as it has been…constant, sure and true.'

Condolence Book
You are invited to leave an online condolence message to the People of Australia. You can also view the photo gallery celebrating Her Majesty\'s life and the digital collection of official Royal Visits to Australia.
The condolences will be collated and sent to Buckingham Palace. The messages will also be archived by the Australian Commonwealth and may be displayed at its national institutions, such as the National Library of Australia, to form a lasting record of this moment in history.
You can read more about the life of Her Majesty The Queen on the Royal Family website.
The British Embassy in Rabat has opened a physical condolence book at the Ambassador's Residence. Details can be found on the British Embassy\'s Facebook Page.
Jarracharra Exhibition
From 14 September to 1 October 2022, the Australian Embassy in Morocco, in collaboration with the Abla Ababou Gallery in Rabat, are pleased to present a collection of textile works by Indigenous Australian women Maningrida artists from the Bábbarra Women\'s Centre. Click here for additional information.
Australia-Morocco Alumni Network

06 September 2022 - The Embassy has established the Australia-Morocco Alumni Network (AMAN) with the purpose of connecting with Moroccan alumni who are currently or have studied in Australia, and with Australians who are currently or have studied in Morocco. Past interns of the Australian Embassy in Morocco are also welcome to join. For information check our AMAN page.
Uniting for Global Food Security - Joint Ambassadorial Open Letter
24 June 2022 - Read here an open letter by various Ambassadors and Chiefs of Mission to the Kingdom of Morocco, including by the Australian Chargé d\'Affaires in Rabat, addressing the consequences of Russia\'s invasion of Ukraine on global food security. The letter can also be read in French and Arabic.
Australia in Brief
Australia in Brief (Summary) - the French version is here!
If you are interested in discovering some interesting facts about Australia, and admiring photos of some Australian landscapes, you can now download the Australia in Brief - Summary Edition in French, and in English. The full English version can be found here.