Welcome to the website of the Australian Embassy in Morocco
Embassy Office Hours and Counter Service Appointments
Office Hours: 9:00 am to 4:00 pm Monday – Friday (except office public holidays)
All visitors to the Australian Embassy require an appointment. Please book an appointment for passport submission and collection at least 48 hours before attending the Embassy. Further information is available under the Australians section of this website. To book an appointment, click here.
All visitors are subject to security screening.
Privacy Policy
The Department of Foreign Affairs and Trade (DFAT) uses third-party software (Setmore) to manage the High Commission appointments. Your personal information (including your name and contact details) will be collected by DFAT via Setmore to book your appointment and for related purposes. By proceeding with this booking, you are consenting to the collection of this information by Setmore on DFAT's behalf for these purposes. If this information is not collected, DFAT's ability to arrange your appointment will be limited. Your personal information will be handled by Setmore in accordance with Setmore's Privacy Policy, and by DFAT in accordance with DFAT's Privacy Policy.
The Australian Embassy in Rabat does not provide visa or immigration services.
The Department of Home Affairs (DOHA) at the Australian Embassy in Cairo is responsible for managing visa and immigration matters, including applications for Australian citizenship by descent, for residents of Morocco. Please consult their website or the Department of Home Affairs for further information.
Have you registered on Smartraveller?
The Australian Embassy encourages all Australians living in or visiting Morocco to subscribe to the Morocco travel advice. This is a free email service to provide you with the latest updates to our travel advice.
You may also wish to register your details on the Smartraveller website. The registration information you provide will help us to contact you in an emergency.

Foreign Policy White Paper
The Australian Government launched its Foreign Policy White Paper in November 2017. It is our comprehensive strategy to enhance Australia's security and prosperity in a contested and competitive world. Australia is a regional power with global interests. Our strong economy and institutions, innovative businesses, educated and skilled population and secure borders provide solid foundations for success.
Read the Foreign Policy White Paper at https://www.fpwhitepaper.gov.au/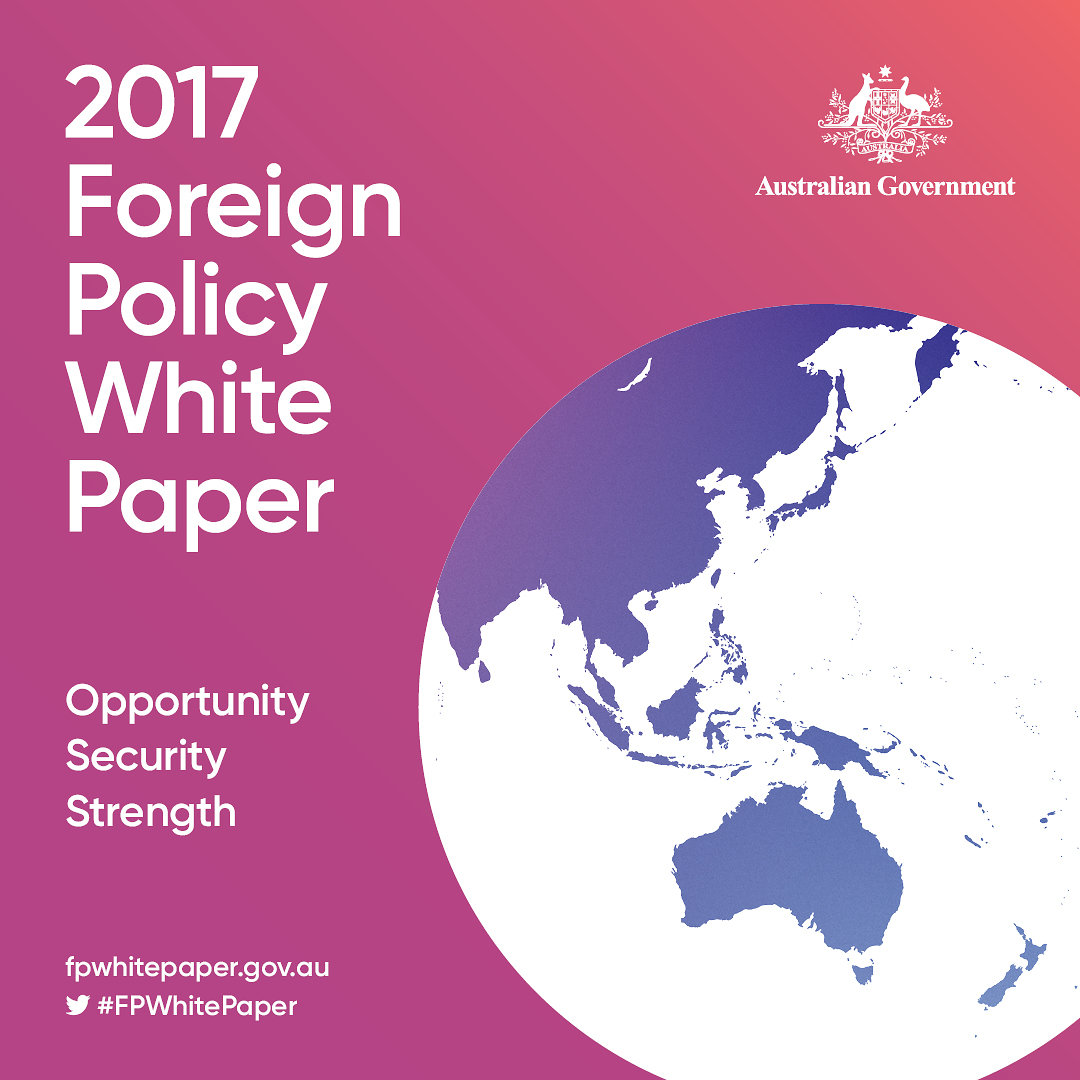 We're on Facebook!
The Australian Embassy in Morocco has set up an official Facebook page! Please like, share, and follow for the latest updates on the Australian Embassy's activities, and cultural events celebrating the close links between Australia and Morocco.
Latest news and events