The Australian Embassy in Morocco held a ceremony on Monday, 13 September 2021, at 11 am to mark the 60th anniversary of the passing of the distinguished Australian diplomat, the late Mr John Paul Quinn OBE.
The ceremony commemorated in particular the memory of Mr Quinn. On the evening of 12 September 1961, he, with citizens of Morocco, France, Egypt, Kuwait, Luxembourg, Switzerland, Italy, Russia, the United Kingdom, the United States of America along with the Air France crew, was killed in an air crash in fog on approach to Rabat Airport.
At the time, Mr Quinn was Australia's Ambassador to the United Arab Republic based in Cairo. He was embarking on an official visit to Rabat to develop Australia's relations with Morocco. As one of Australia's pioneering diplomats, Mr Quinn joined the Australian Department of External Affairs in 1941, discharging with distinction a range of important and challenging assignments in Canberra and overseas.
This ceremony paid respect to the memory of all 77 men, women and children who perished on that fateful night of 12 September 1961. It is inspired by remembrance of Mr Quinn and those citizens of Morocco and other countries. It brings diverse people together in a shared loss, which bridges time, place, culture and civilisation. It is an invitation to for us all to take pride in our respective backgrounds to come together in a spirit of peace and mutual understanding as the surest way to address common challenges.
Participants in the ceremony in Rabat included His Eminence Cristobal Cardinal Lopez Romero, Archbishop of Rabat, Dr Ahmed Abbadi, Secretary General of La Rabita Mohammedia des Oulemas, Ms Nadia El Hnot from the Moroccan Ministry of Foreign Affairs, and diplomatic missions of those nationals who perished. Over 80 guests also joined the event from Australia, including members of Mr Quinn's family, his former colleagues, and other distinguished Australian diplomats, retired and serving.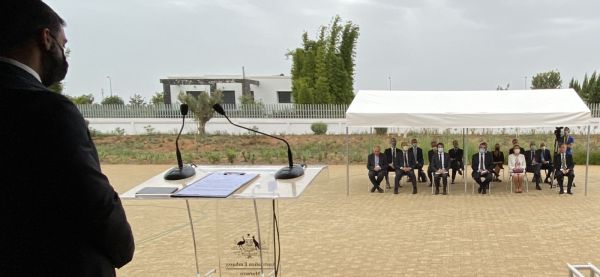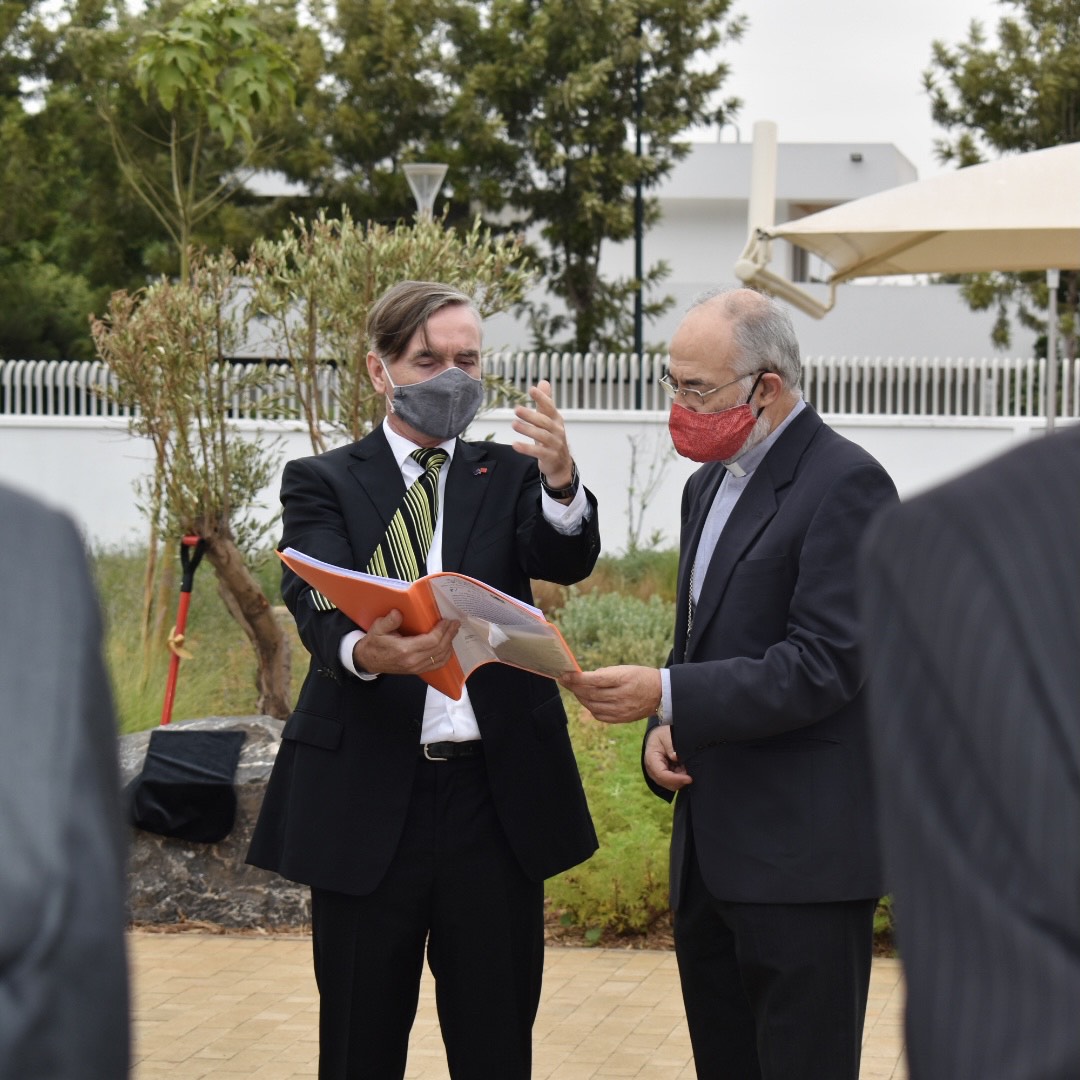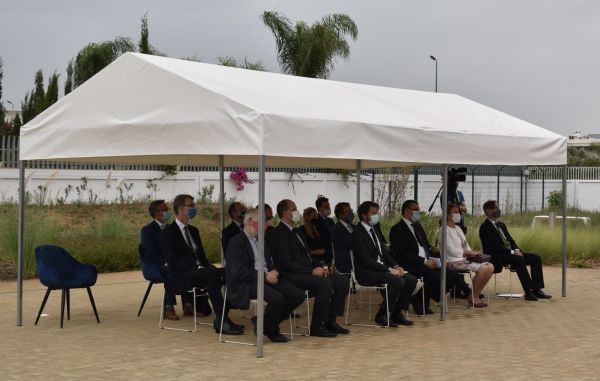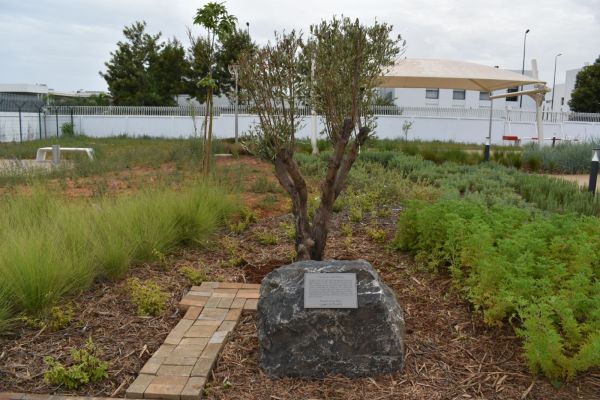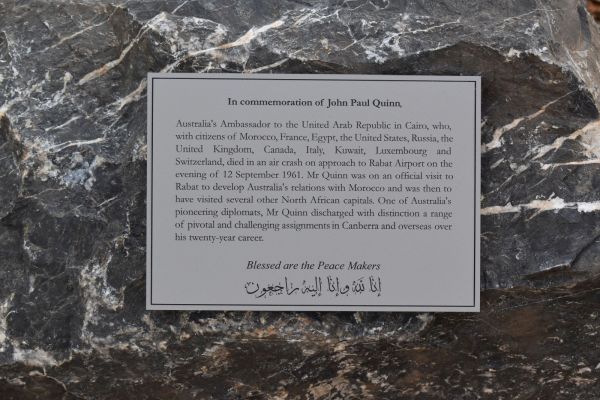 Some additional documents related to the ceremony can be downloaded here: